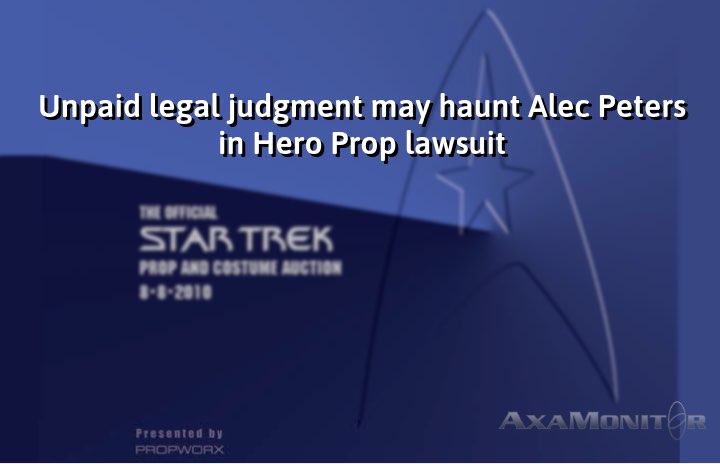 BACK IN THE DAY The cover of a lavish auction catalog published by Alec Peters' Propworx company for a major 2010 Star Trek prop and costume auction — the same year as his ill-fated defamation suit against a critical blogger. Original image/Propworx
MAY 16, 2019 | 3 MIN READ
Hero Prop Makes Tactical Legal Move Against Alec Peters
Prop company owner buys unpaid legal judgment in Peters' failed 2010 defamation case
Table of Contents
A defamation lawsuit long-forgotten by Axanar producer Alec Peters is coming back to haunt him in a new move by his legal opponent in the Nevada lawsuit over the sale of the Enterprise-E model.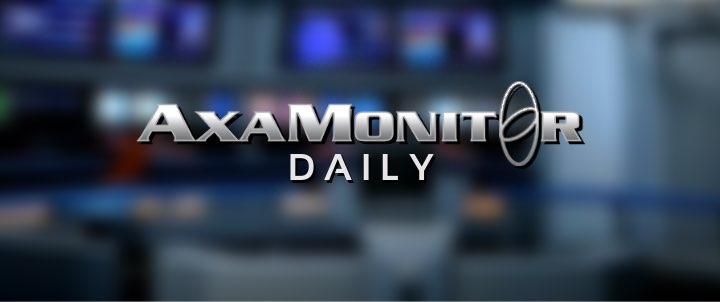 SIGN UP You can subscribe to AxaMonitor Daily to be the first to read news stories like this from AxaMonitor.
Unpaid Legal Judgment
The plaintiff in the Nevada Hero Prop suit, Tiana Armstrong, is going after at least $13,000 in damages Peters owes but has never paid to a blogger who criticized his business practices. That's on top of the damages she seeks in Nevada suit.
Jason DeBord

Peters sued blogger Jason DeBord in 2010, claiming DeBord's Original Prop Blog had published defamatory articles about Peters and his company, Propworx.
---
« I hereby further verify … the entire amount of $13,640 is unpaid [by Peters], due and owing, plus court costs and interest accrued at 10 percent per annum. » — Defendant Jason DeBord, assigning his judgment for collection by Peters' newest legal opponent

DOWNLOAD the legal documents filed in Nevada district court assigning Alec Peters' unpaid judgment, for losing his defamation suit against blogger Jason DeBord, to his newest legal opponent, Tiana Anderson and her company, Hero Prop.
800K PDF
Case Thrown Out
That case was thrown out after a California judge found it was intended to stifle DeBord's right to free speech.
Peters never paid the $26,000 in attorney's fees and court costs to DeBord and the blog (both co-defendants). DeBord was personally owed $13,000.
Pursuing Payment
According to court documents filed in Nevada, Armstrong purchased DeBord's personal judgment, making him whole eight years since Peters' lawsuit was struck.
The court documents also show that Armstrong is seeking to get a Georgia court to allow her to pursue the DeBord judgment directly from Peters.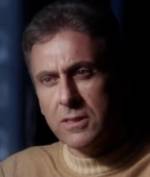 Why it Matters
Contacted by AxaMonitor, Armstrong would not comment on why she purchased DeBord's judgment. But a few possibilities emerged:
Swaying the judge: Hero Prop's suit will be decided by a judge, Armstrong having waived a jury trial.

Who owes whom: The judgment allows Armstrong to demonstrate going into trial that Peters owes her thousands of dollars.

Forcing payment

: Once the California judgment is allowed to be pursued against Peters in Georgia, he'll either have to pay it to resolve the long-ignored damages or let Armstrong use his non-payment at trial, and possibly to spotlight the

hundreds of thousands of dollars

Peters and Propworx owe many creditors — including the attorney who represented him in the lost case against DeBord.
---
Keywords