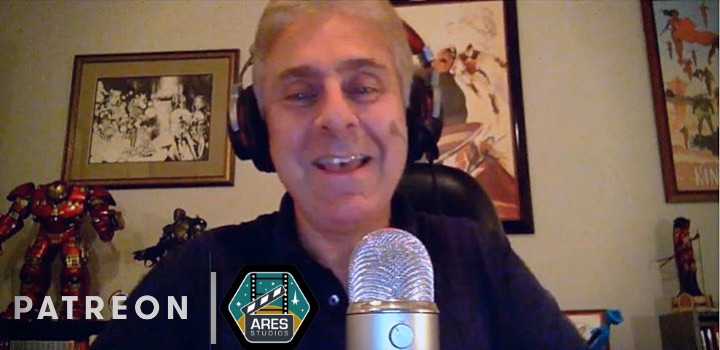 PLANNING FOR THE WORST? Just when did OWC pull out of supporting Alec Peters' Georgia studio? What's threatening the Ares Studios Patreon effort to raise $4,000 a month for the rent? And guess whose warehouse is already listed as available for lease?

Read more »
---
PATREON PLEA Having lost his corporate sponsorship from Other World Computing, Axanar producer Alec Peters is making a $4,000 a month funding plea on Patreon to keep his Georgia warehouse afloat as he works to establish the facility as a working studio.

Read more »
About AxaMonitor

Welcome to AxaMonitor‭, ‬a journalism wiki providing daily coverage of the lawsuit brought by CBS Studios and‭ Paramount Pictures against‭ Axanar Productions and‭ Alec Peters. AxaMonitor aims to inform readers about what's at stake in this suit, and its possible impact on fan productions and U.S. copyright law. AxaMonitor's editor is filmmaker, journalist and former fan producer Carlos Pedraza.
» On Twitter follow @AxaMonitor

Using this Website

Learn about the visual cues describing special kinds of content on this site.

Readers can use the Quick Start menu in the navigation bar to learn more about how to use this site, what are the best starting points for exploring and which topics are the most talked-about.
Overview
PRIMERS


On AxaMonitor, we organize information about Axanar Productions, its film, business and lawsuit in a series of topical primers. Click the tabs above to see how we've packaged our articles for you, or check our FAQ for the quickest overview we offer. || On Twitter follow @AxaMonitor
Lawsuit
LAWSUIT PRIMER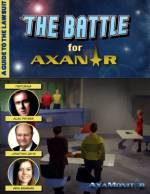 AxaMonitor's Illustrated Guide to the Axanar Lawsuit


Overview of the Lawsuit


Summary of CBS and Paramount's Legal Complaint


Defendants' Answer and Counterclaim || Plaintiffs' Answer to Counterclaim


Court Grants Studios' Request for Axanar Financials


Motions for Summary Judgment


Timeline of the Case
Legal Documents (Download)

You can download all the court filings in Paramount Pictures and CBS Studios v. Axanar Productions and Alec Peters. All documents are in PDF format.

Complete Repository of Case Filings

A repository of all the motions and pleadings filed in the case is on Google Drive.



Download documents from the repository »


The archive is maintained by the Language Creation Society, which filed an amicus brief with the defense contesting the plaintiffs' claim of copyright of the Klingon language.
Copyright
COPYRIGHT PRIMER

The Axanar lawsuit is either David vs. Goliath, or a battle over control of Star Trek, or fans trying to express their love for a treasured legend, or soulless corporate greed threatened by plucky creatives, or amateurs using intellectual property they don't own to finance a foothold in the film industry. But undisputedly, the case rests on whether Axanar engaged in copyright infringement, an often misunderstood aspect of intellectual property law. Our backgrounders explain what's at stake legally in this case and why.



Copyright Infringement


Fair Use Defense Against Infringement


Axanar's Knowing Infringement


Judge's Denial of Defendants' View of Copyright


Defendants' Claim of Fair Use


Defendants' Direct Financial Benefit from Copyright Infringment
About Axanar
AXANAR PRIMER
Learn about the entire Axanar enterprise, a creative endeavor and a business Alec Peters built from a humble fan film into, in his words, "a fully professional, independent Star Trek production."


A Short History of Axanar


Axanar: The Film


The Story of Axanar's Trailer
Axanar: The Business


Axanar's Annual Report: A Pattern of Obfuscation?


What's Up With the Perks?


Twisted Path to Discover Axanar's Studio Ownership


Merchandise


The Myths About Axanar's Business
Crowdfunding
CROWDFUNDING PRIMER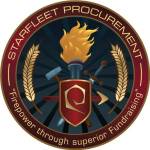 These articles focus on the crowdfunding efforts by Axanar to fund its short film, Prelude to Axanar, and its feature film, Axanar.


Crowdfunding Platforms


Prelude Kickstarter Details


Axanar Kickstarter Details


Axanar Indiegogo Details


Challenges Fulfilling Perks
Analysis: These articles examine Axanar's evolving ambitions, and how they changed over the course of its effort to raise money to produce the feature film.


Moving the Goal Posts?


Change in Character


Ambition vs. Achievement
Fan Films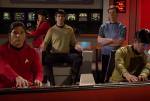 FAN FILMS PRIMER


Fan Films: Breaking the Unwritten Rules and Defining Profit


CBS and Fan Films


Why Star Trek–Horizon's Success Matters to Axanar

Guidelines for Fan Productions

With CBS and Paramount developing guidelines for fan productions, Axanar producer Alec Peters tried to rally other fan films behind his ideas.


Official Star Trek Fan Film Guidelines
CBS Official Explains Fan Film Guidelines
The Aftermath for Fan Productions
Axanar Tries to Rally Fan Films to Its Proposed Guidelines

Other Fan Films

Other fan films have been caught in the ripple effects of the Axanar lawsuit. Among them:


Star Trek–Horizon Cancels Crowdfunding Campaign
'Intrepid' Suspends Production
Peters Falsely Accuses Starbase Studios Producer
Axanar Accuses Horizon of Buying YouTube Views
Renegades Removes Star Trek Elements from its Production, Continues as Original Series
Analysis
ANALYSIS AND OPINIONS

This is a series of AxaMonitor articles examining Axanar's history and the copyright infringement lawsuit it faces.


AxaMonitor Analysis:


Funding


Goals


Spending


Examining Axanar's Claims About Infringement, Damages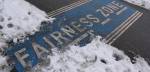 COMMENTARY
Opinion pieces about issues arising from the Axanar copyright lawsuit.


Endgame: Insight to How the Case May Turn Out


Fairness: The 'Bias' Behind Scrutiny


The Public Interest Behind Private Guidelines Talks


Axanar Paints Critics with Broad Brush


David Gerrold Repudiates Axanar Slur

EXPLORING AXANAR AxaMonitor presents its analysis of Axanar's recent donor memo, financial report and new Indiegogo campaign in the form of a kids' book, "Think of the Children." A Starfleet cadet and his commanding officer go on an adventure to learn about Axanar.

Read more » (Updated 3/22/17)
---
Keywords